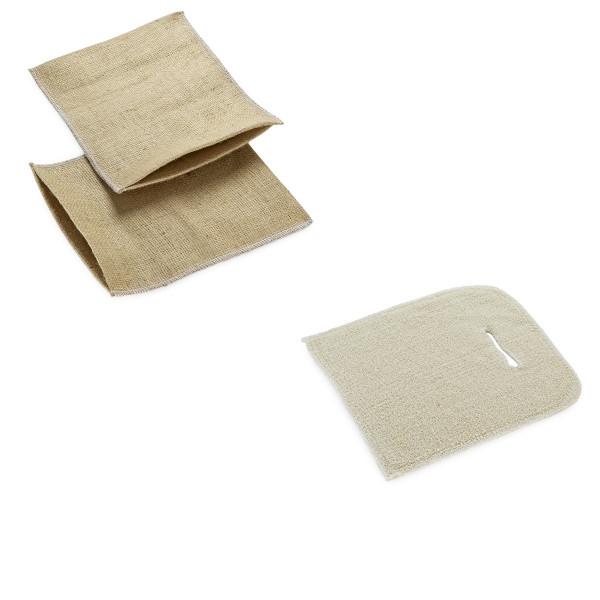 Hint:
Decorations, inserts, accompanying products, etc. depicted on the product photos are generally not included in the scope of delivery, unless the item description explicitly contains other information!
Topflappen / Blechanfasser
Different versions available
Topflappen für ein stilvolles und sicheres Servieren
In der Küche geht es gerne einmal heiß her, und das nicht nur im sprichwörtlichen Sinn. Ohne schützenden Topflappen kann es schnell zu schmerzhaften Verbrennungen kommen. Gastronomen wie auch Hobbyköche bevorzugen hochwertige Topflappen oder Blechanfasser, die besonders hitzebeständig sind und auch bei extrem hohen Temperaturen Hände und Arme wirkungsvoll schützen. In jeder Küche sind diese kleinen Alltagshelfer ein unverzichtbares Muss.
Wir halten für Sie Topflappen aus Jute oder doppelt gewebter Spezialbaumwolle bereit, die sich durch Hitzeschutz bis 220°C auszeichnen. Die doppelt gewebte Baumwolle und die gesäumten Spezialnähte machen die Topflappen zu einem einzigartigen Produkt. Weiterlesen
Topflappen / Blechanfasser - Varianten
€0.00
Article No.
Version
Delivery time
Quantity
Price
–– Please make your selection! ––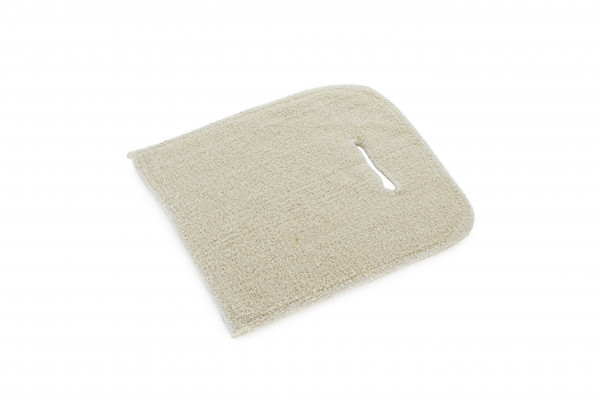 Topflappen / Blechanfasser, Baumwolle, Grifflasche, hitzebeständig bis ca. +220°C, ca. 29 cm x 24 cm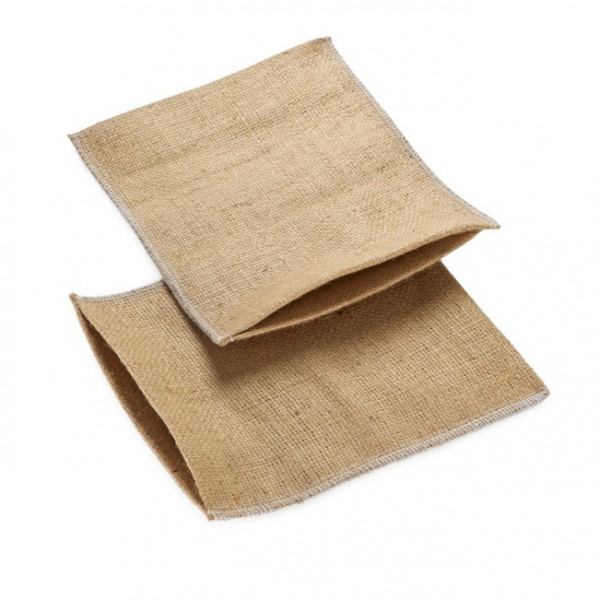 Topflappen / Blechanfasser, Jute, doppelt gelegt, ca. 20 cm x 25 cm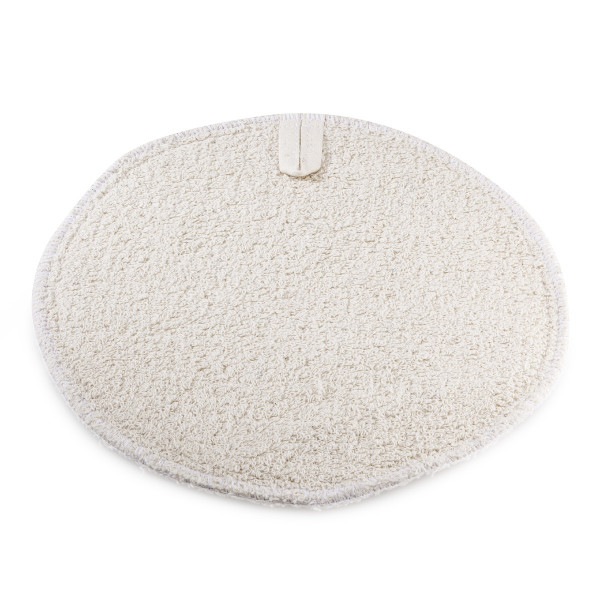 Topflappen / Blechanfasser, Baumwolle, hitzebeständig bis ca. +220°C, Ø ca. 20 cm