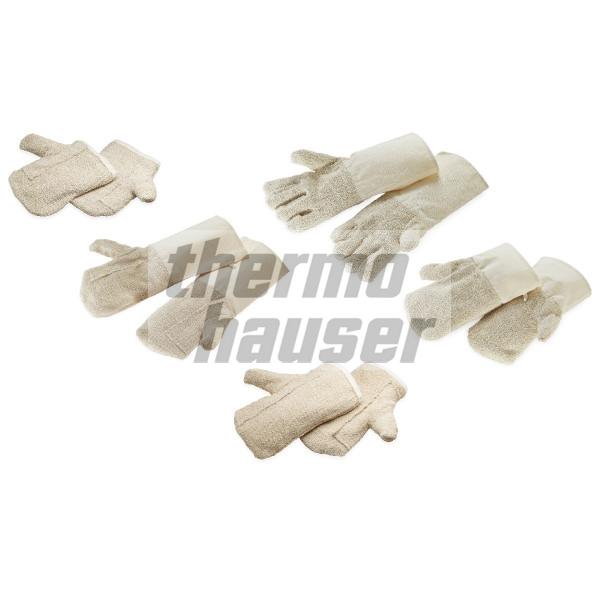 Hint:
Decorations, inserts, accompanying products, etc. depicted on the product photos are generally not included in the scope of delivery, unless the item description explicitly contains other information!
Backhandschuhe, Baumwolle
Different versions available
Backhandschuhe – für einen sicheren Griff in den Ofen
Sie kennen es: Die ersten Plätzchen sind im Backofen, der neue Teig gerade in der Vorbereitung und plötzlich macht sich die Küchenuhr laut piepend bemerkbar. Damit die zarten Meisterwerke nicht verbrennen, müssen Sie schnell das Blech aus der Hitze holen und schon ist es passiert. Die Hand berührt die glühend heißen Brennstäbe und schnell wird die kleine Rötung zur schmerzhaften Brandwunde. Doch damit ist jetzt Schluss!
Wer viel kocht und backt, muss im Vorfeld ausreichend Schutzmaßnahmen ergreifen, um sich vor Verbrennungen zu schützen. Unsere Backhandschuhe bewahren Sie davor und erfüllen außerdem alle hygienischen Anforderungen. Ihre Robustheit und Hitzebeständigkeit machen sie zu unverzichtbaren Helfern in der Küche. Weiterlesen
Backhandschuhe, Baumwolle - Varianten
€0.00
Article No.
Version
Delivery time
Quantity
Price
–– Please make your selection! ––
Backhandschuhe, Fäustling, innen verstärkt, ca. 26 cm x 14,5 cm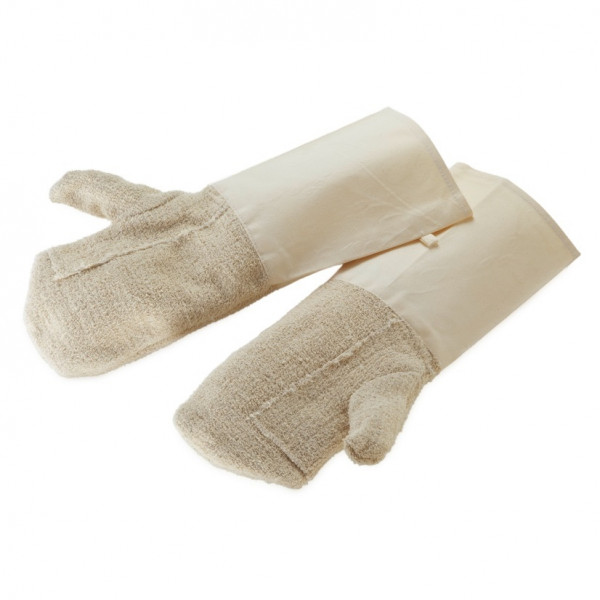 Backhandschuhe, Fäustling, innen verstärkt, mit extra langen Stulpen, ca. 40 cm x 15 cm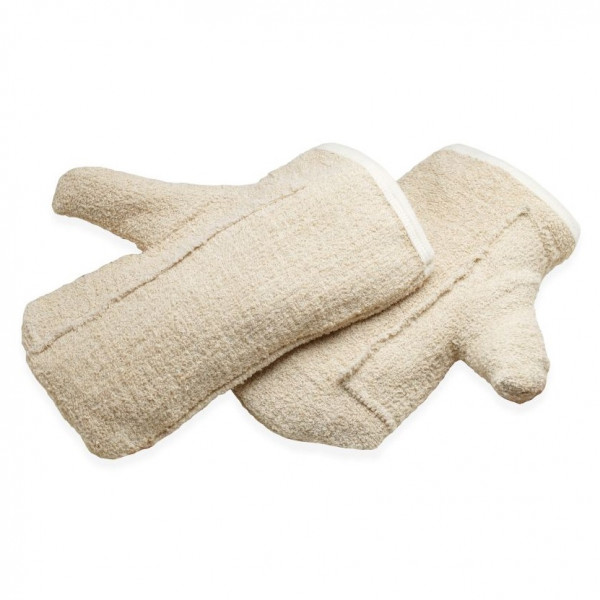 Backhandschuhe, Fäustling, innen verstärkt, ca. 27 cm x 15 cm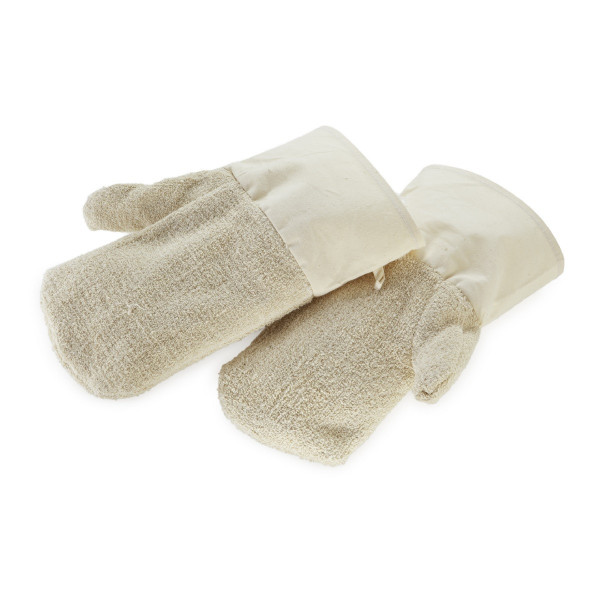 Backhandschuhe, Fäustling, innen verstärkt, mit Stulpen, ca. 31 cm x 14 cm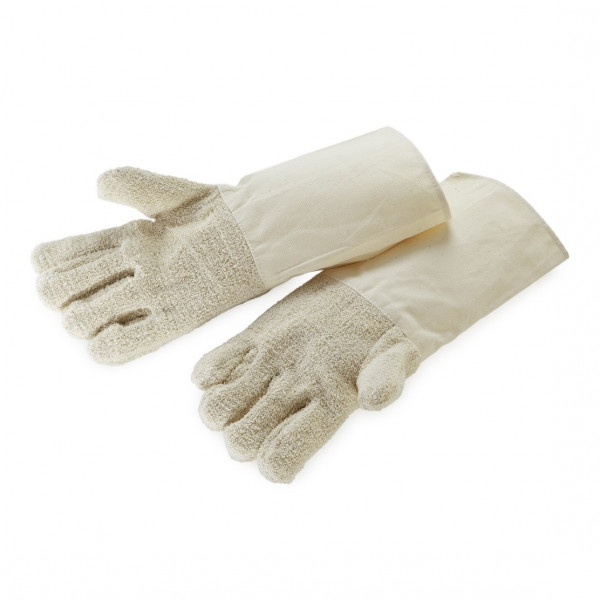 Backhandschuhe, 5 Finger, mit Stulpen, ca. 38 cm x 17 cm