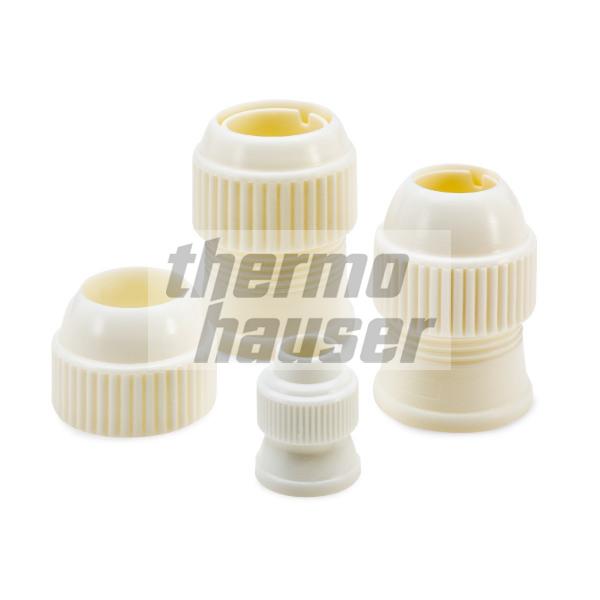 Hint:
Decorations, inserts, accompanying products, etc. depicted on the product photos are generally not included in the scope of delivery, unless the item description explicitly contains other information!
Nozzle add-on piece / adapter set for piping nozzles (S, L, XXL)
Key facts at a glance
adapter set for piping nozzles
contains suitable adapters and screw fittings for ALL nozzle sizes (S, L, XXL)
for practical and mess-free nozzle changes, from the outside
material: plastic, white
safe for use with food
item number:

8300036025

Delivery time:
This product is currently not available.