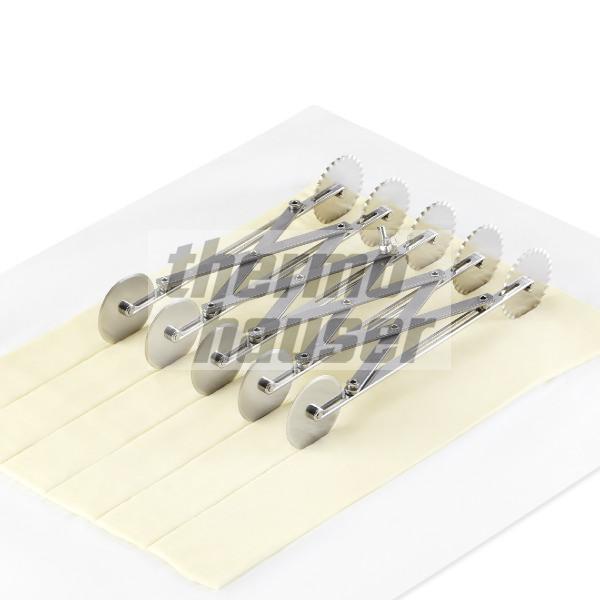 Hint:
Decorations, inserts, accompanying products, etc. depicted on the product photos are generally not included in the scope of delivery, unless the item description explicitly contains other information!
Teigschneider, Edelstahl
Different versions available
Teigschneider – gleich große Stücke im Handumdrehen
Ein Teigschneider ist nicht nur für Perfektionisten ein unentbehrliches Utensil. Völlig mühelos lassen sich mit diesem praktischen Hilfsmittel sowohl Teig als auch fertiger Kuchen in identisch große Teile schneiden – und das besonders präzise und sauber. Wer häufig und gern backt, wird das nützliche Werkzeug zu schätzen wissen. Die Kuchenteiler aus unserem Sortiment erhalten Sie in verschiedenen Ausführungen mit glatten oder gewellten Rädern sowie als einseitige oder zweiseitige Variante. Die bis zu sieben Rädchen lassen sich ganz individuell justieren und können so völlig unkompliziert an die jeweils erforderliche Breite angepasst werden. Weiterlesen
Teigschneider, Edelstahl - Varianten
€0.00
Article No.
Version
Delivery time
Quantity
Price
–– Please make your selection! ––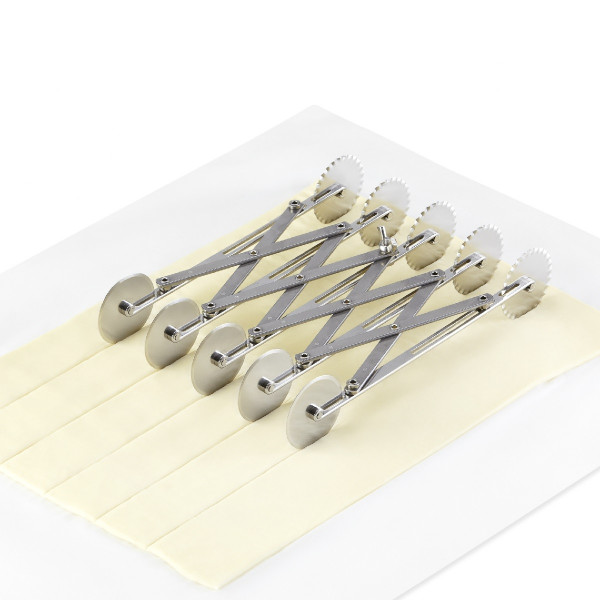 Teigschneider 5-teilig, glatt, einseitig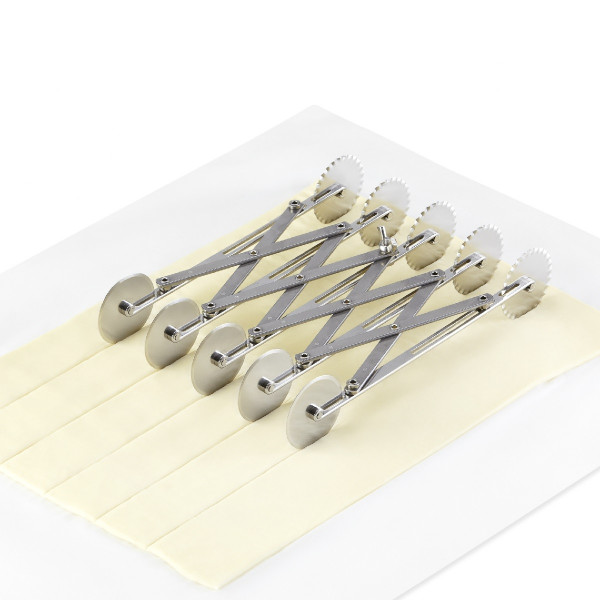 Teigschneider 7-teilig, glatt, einseitig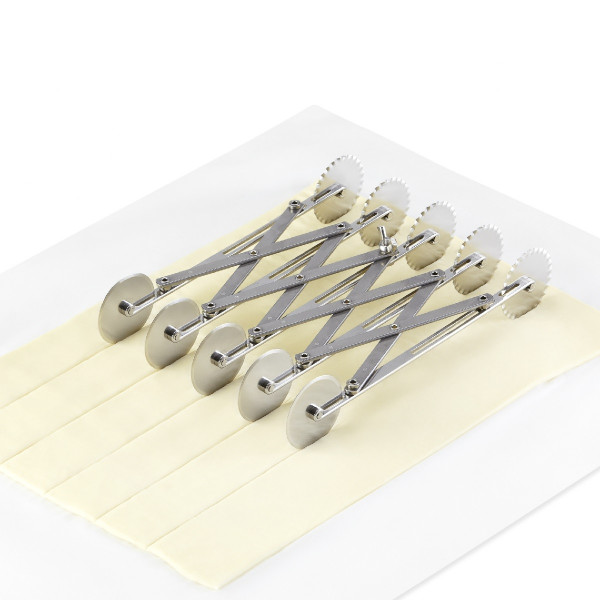 Teigschneider 5-teilig, gewellt, einseitig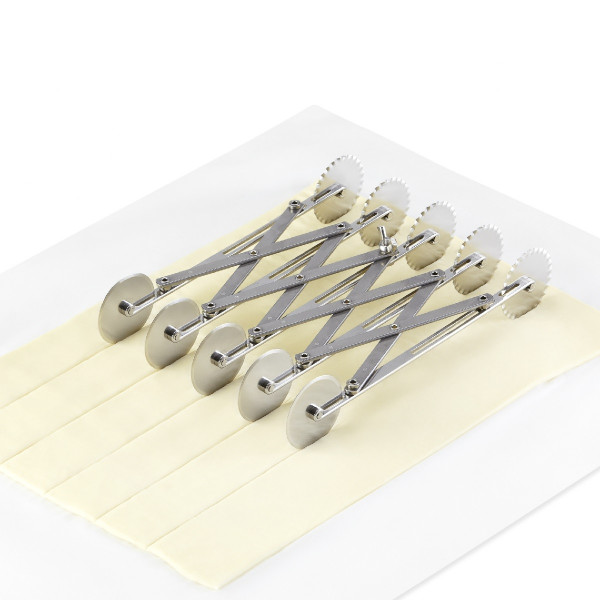 Teigschneider 7-teilig, gewellt, einseitig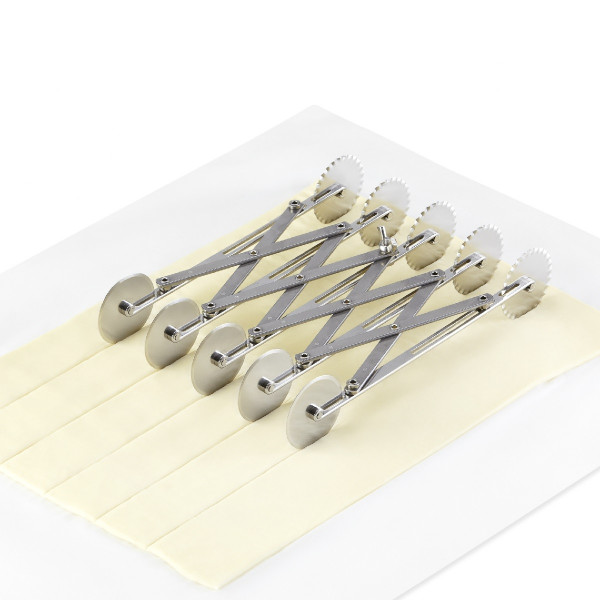 Teigschneider 5-teilig, glatt und gewellt, zweiseitig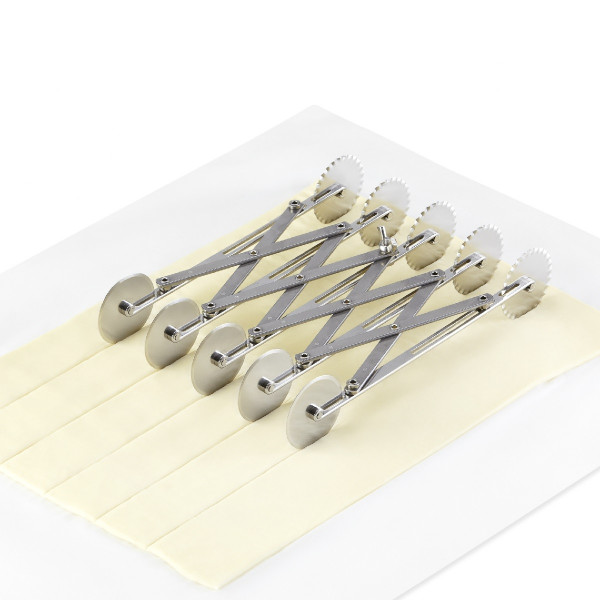 Teigschneider 7-teilig, glatt und gewellt, zweiseitig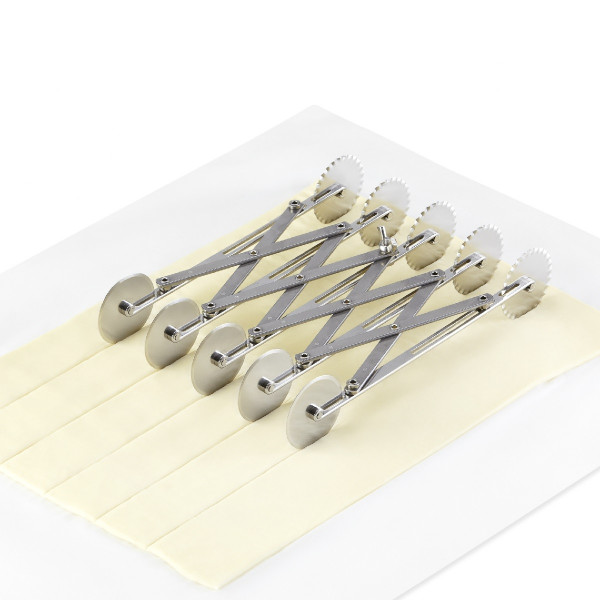 Teigschneider 6teilig, glatt, einseitig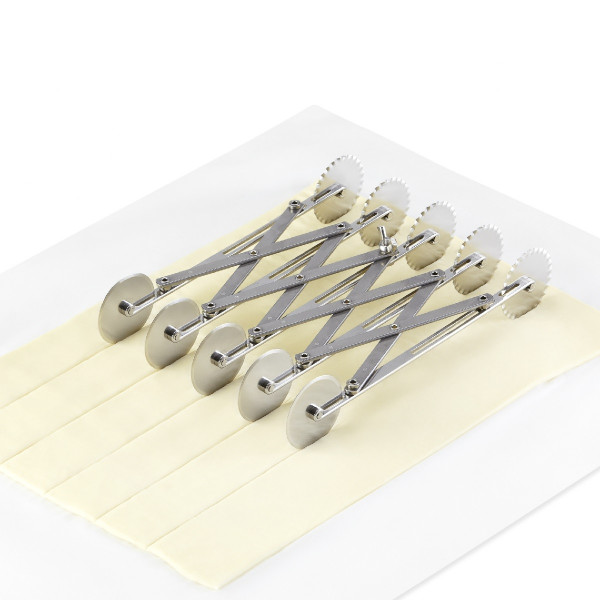 Teigschneider 6-teilig, glatt, einseitig, XL-Größe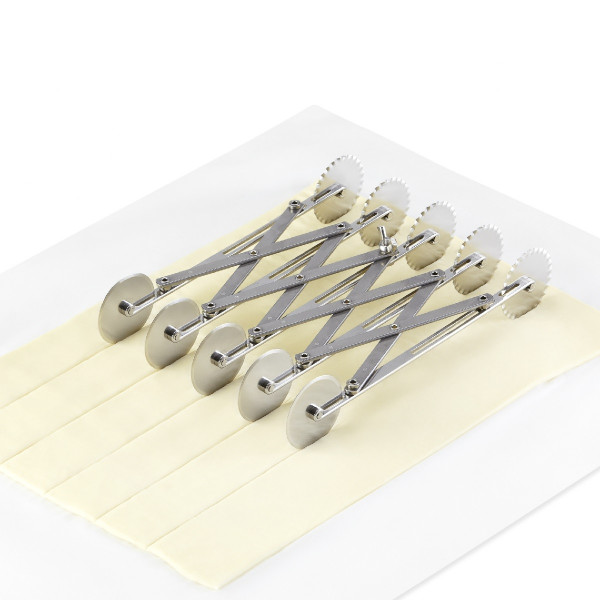 Teigschneider 6-teilig, glatt und gewellt, zweiseitig