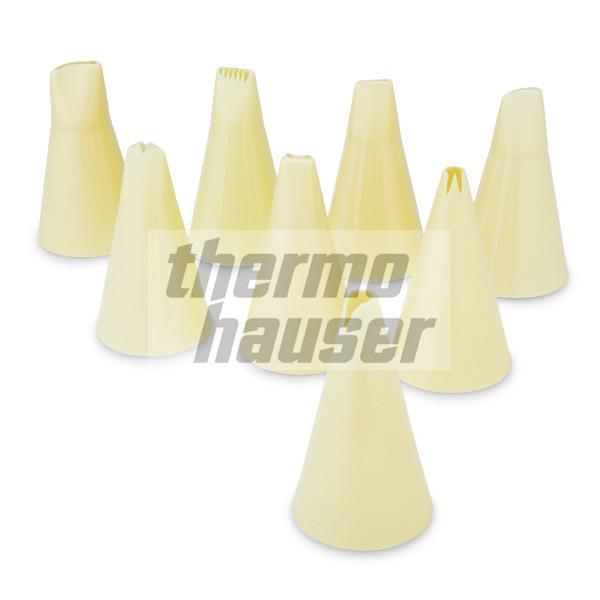 Hint:
Decorations, inserts, accompanying products, etc. depicted on the product photos are generally not included in the scope of delivery, unless the item description explicitly contains other information!
Tüllensets XXL, Kunststoff (PP)
Different versions available
Spritztüllen Set aus Kunststoff – für zauberhafte Verzierungen von Torten und Plätzchen
Dekorative Elemente sind das i-Tüpfelchen auf jedem meisterlichen Backwerk. Unerlässlich für Blumen und Blätter sind Spritztüllen und Spritzbeutel. Diese vermeintlich kleinen Küchenhelfer sind ein Muss für jeden Hobbybäcker und unverzichtbares Utensil für professionelle Konditoren, um kreative Ideen auf Torten, Plätzchen oder Cupcakes zu bringen. Mit einem Spritztüllen-Set aus Kunststoff zaubern Sie im Handumdrehen sie süßeste Motive auf Ihre Meisterwerke. Ob Schriftzüge, die mit einer klassischen Lochtülle schnell und einfach dekoriert werden können, oder leckere Sahnehäubchen, die Ihr Gebäck zieren sollen – die Auswahl ist nahezu grenzenlos. Weiterlesen
Tüllensets XXL, Kunststoff (PP) - Varianten
€0.00
Article No.
Version
Delivery time
Quantity
Price
–– Please make your selection! ––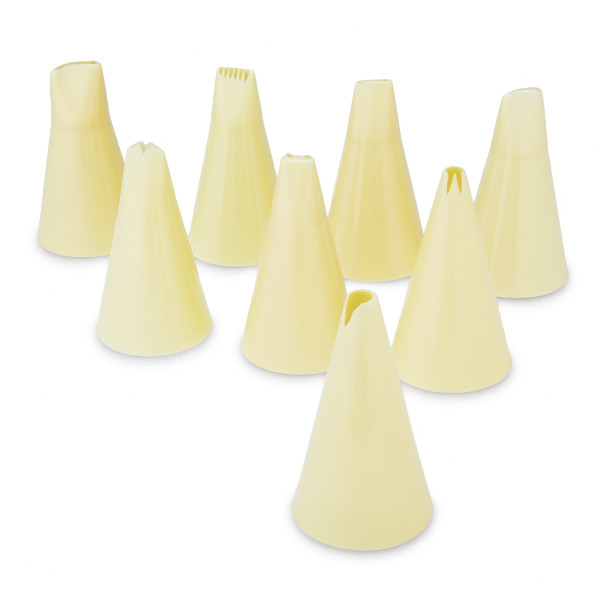 Set mit 8 Tüllen XXL (8x Garnier), in Skinverpackung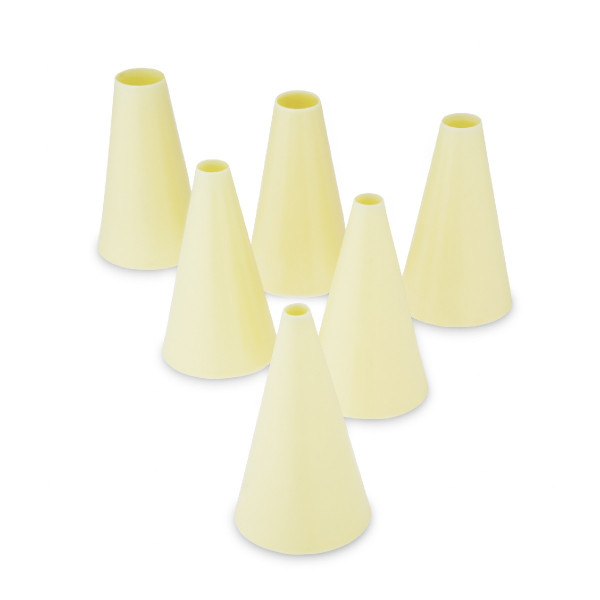 Set mit 6 Tüllen XXL (6x Loch), in Skinverpackung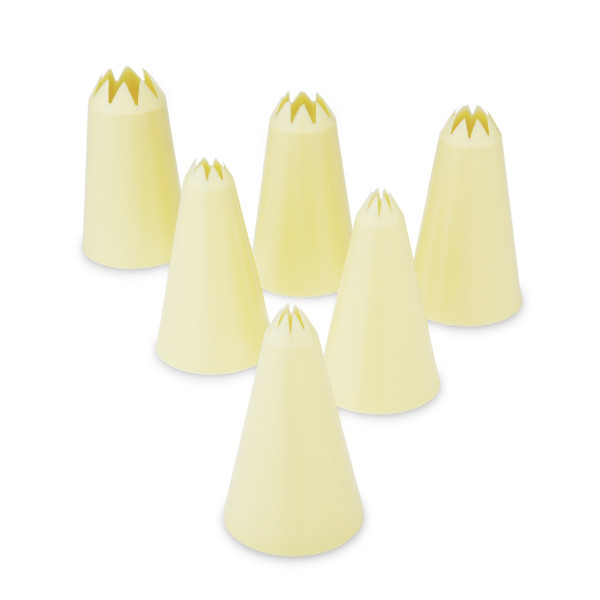 Set mit 6 Tüllen XXL (6x Stern), in Skinverpackung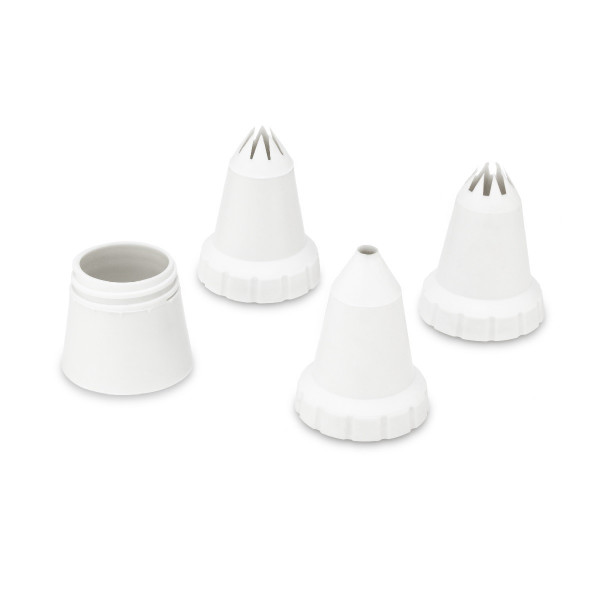 Set mit 4 Tüllen XXL (2x Stern, 1x Loch, 1 Adapter), im Polybeutel verpackt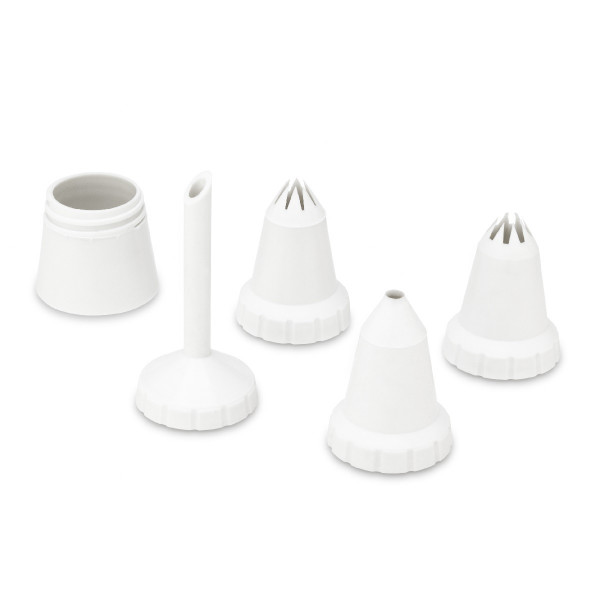 Set mit 5 Tüllen XXL (2x Stern, 1x Loch, 1x Berliner, 1 Adapter), im Polybeutel verpackt