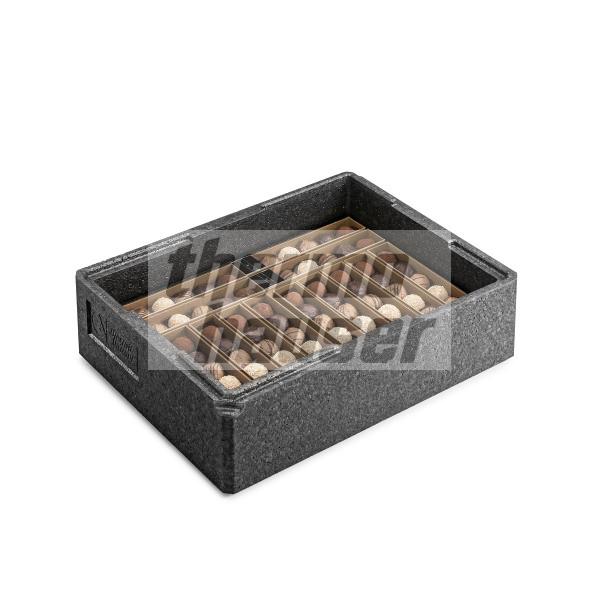 Hint:
Decorations, inserts, accompanying products, etc. depicted on the product photos are generally not included in the scope of delivery, unless the item description explicitly contains other information!
Multi Chocolate Thermobox, EPP
Different versions available
Key facts at a glance
material: expanded polypropylene (EPP), black
dimensions, external: approx. 40 cm x 30 cm x 13 cm
dimensions, internal: approx. 36.5 cm x 26.5 cm x 8.3 cm
maximum flexibility; available complete with lid or as separate parts
Multi Chocolate Thermobox, EPP - Varianten
€0.00
Article No.
Version
Delivery time
Quantity
Price
–– Please make your selection! ––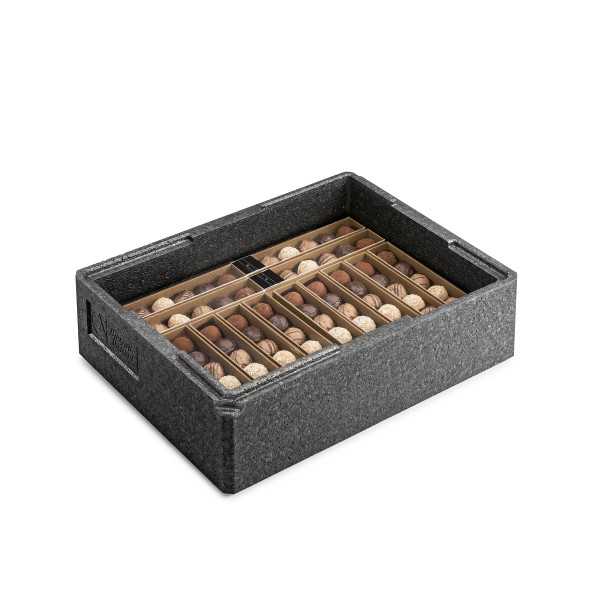 Multi Chocolate Thermobox, box only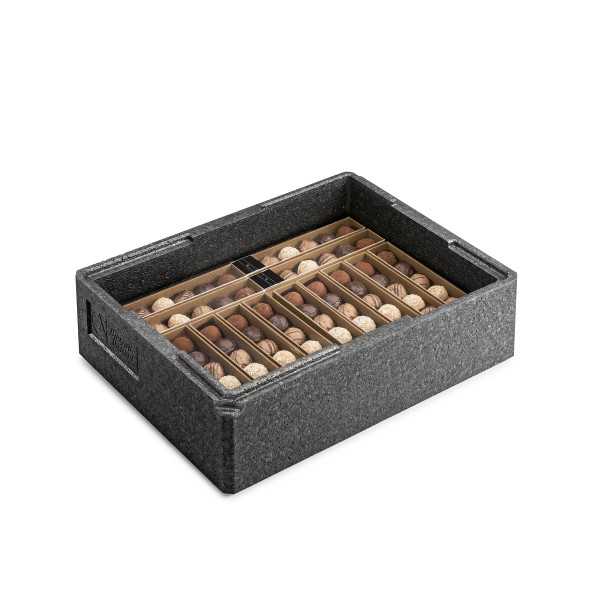 Multi Chocolate Thermobox, lid only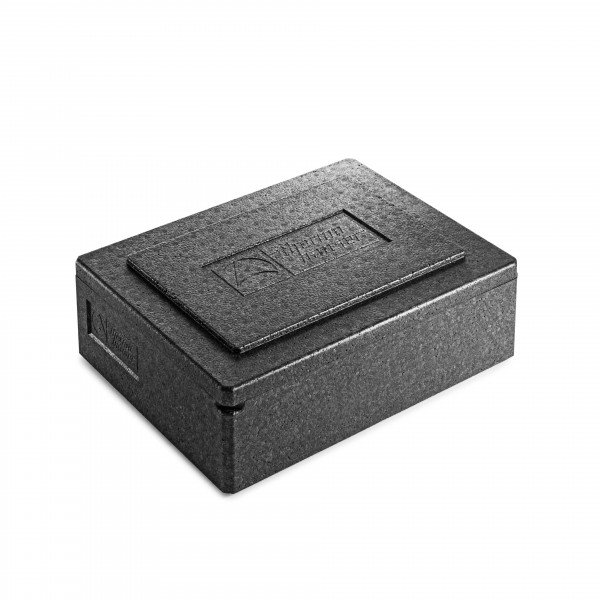 Multi Chocolate Thermobox, complete (box incl. lid)